Complex Warfare, Adaptive Enemies & Unrestricted Tools
A book review of The Dragons and the Snakes: How the Rest Learned to Fight the West by David Kilcullen
Abstract
The end of the Cold War that resulted in a unipolar world, threw multi-pronged challenges to the eminent power-USA, and the West. This book provides an enlightening account of how opponents of the West adapted and learned to fight it. Further, it covers what the West needs to do to emerge on top of this highly complex challenge in an ever increasing complex environment. 
Keywords:
David Kilcullen, Complex Warfare, Adaptive Enemies, Unrestricted tools, Unrestricted Warfare, Conceptual envelopment
Downloads
Download data is not yet available.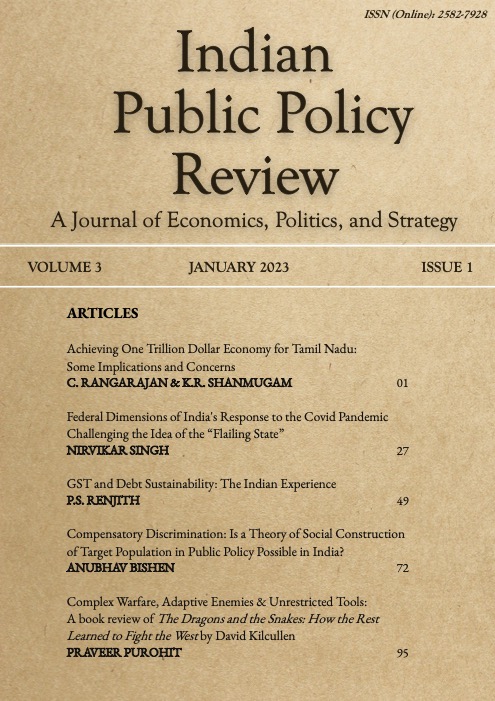 Downloads
Section
Political and Defence Strategy