Moving Towards a World-Class GST
Abstract
The paper analyses the present structure and operation of GST and makes a number of proposals to simplify the tax, reduce its cascading effects, lower the compliance burden on taxpayers, and improve revenue productivity. The important recommendations include (i) expanding the tax base and reducing the cascading effects by bringing petroleum products, electricity, potable alcohol, and real estate into the tax net immediately; (ii) replacing the multiple tax rates with a single rate on goods and services ; (iii) making PAN the single GST identification number, and doing away with the State-based GST registration requirement to ease compliance burden; (iv) creating a GST Tribunal, or strengthening the present CESTAT as a National Indirect Taxes Tribunal, similar to the present ITAT, and making the AAR and the Appellate AAR truly independent bodies, not manned by departmental officers; (v) ensuring a uniform and consistent application of GST throughout the country; (vi) setting up an independent National GST Secretariat, headed by a Secretary-General represented by the Centre and the State Government officials, and a Tax Policy Advisory Committee co-opting external economists / tax experts to assist the national GST Secretariat in formulating Tax Policies; and (vii) working out a new formula for compensating the States for any loss of revenue for undertaking GST simplification based on the overall growth of the economy for a fixed period of time.
Keywords:
Goods and Services Tax, Tax Compliance, Tax Simplification, Cascading Effect of Tax
Downloads
Download data is not yet available.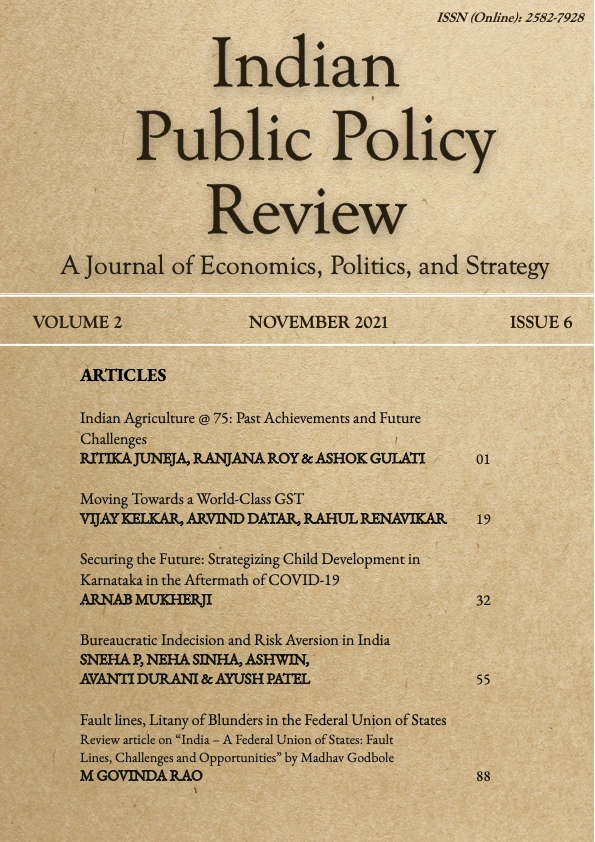 Downloads