Intricacies of Designing and Implementing Public Policy
Book Review of In Service of the Republic: The Art and Science of Economic Policy Making by Vijay Kelkar and Ajay Shah
Abstract
Issue: Sep-Oct 2020
In Service of the Republic: The Art and Science of Economic Policy Making,  by Vijay Kelkar and Ajay Shah, is a book largely in the Public Choice tradition and yet, wants the government to correct its path. This is an important contribution and a necessary reading not only to those involved in serious policy making but also a general citizen who is at the receiving end.  It is hoped that the policy makers listen to what the authors have to say and general readers get sensitised on wrong policy interventions.
Keywords:
Book Review, Public Policy
Downloads
Download data is not yet available.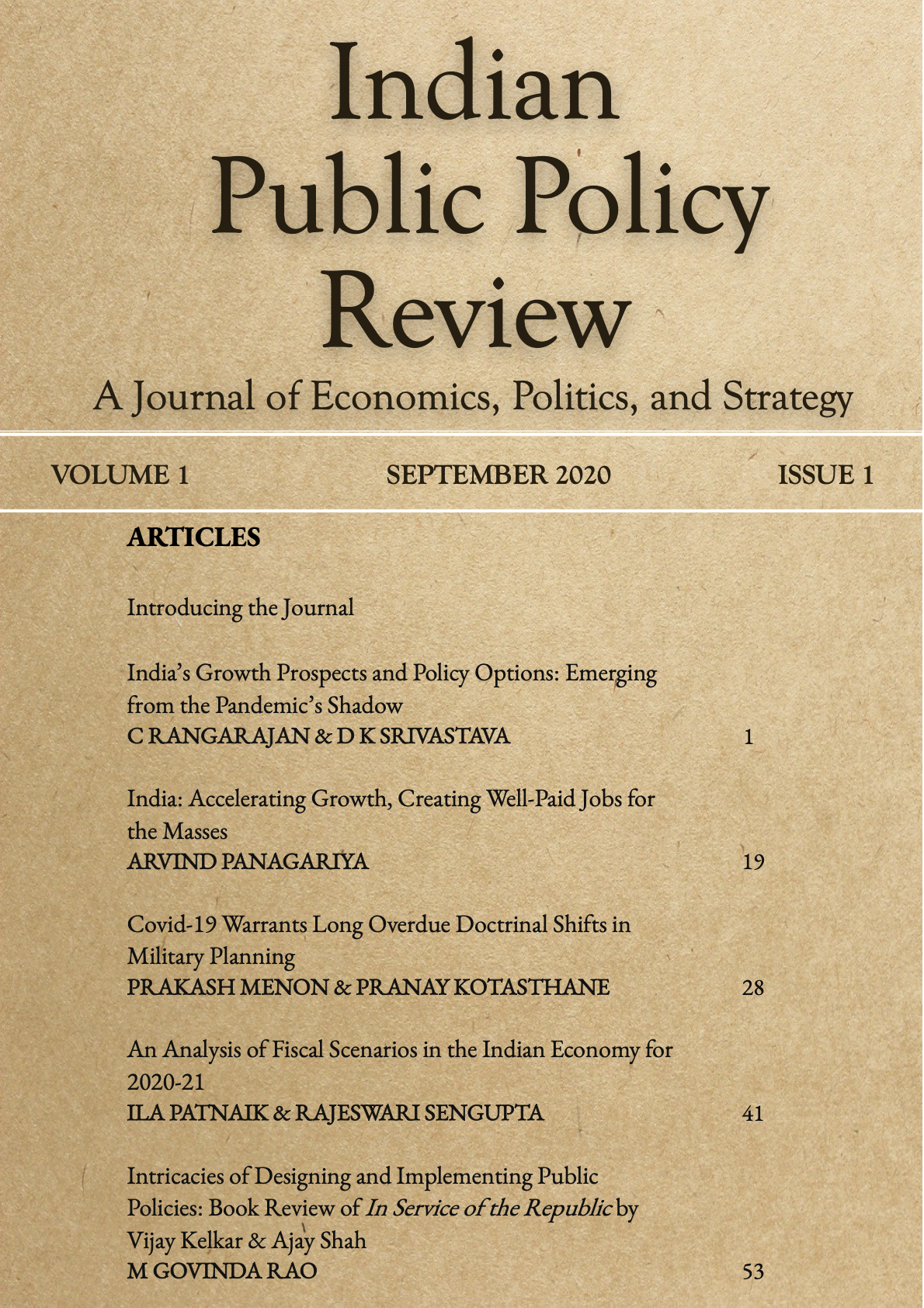 Downloads