Vol. 1 No. 1(Sep-Oct) (2020): Indian Public Policy Review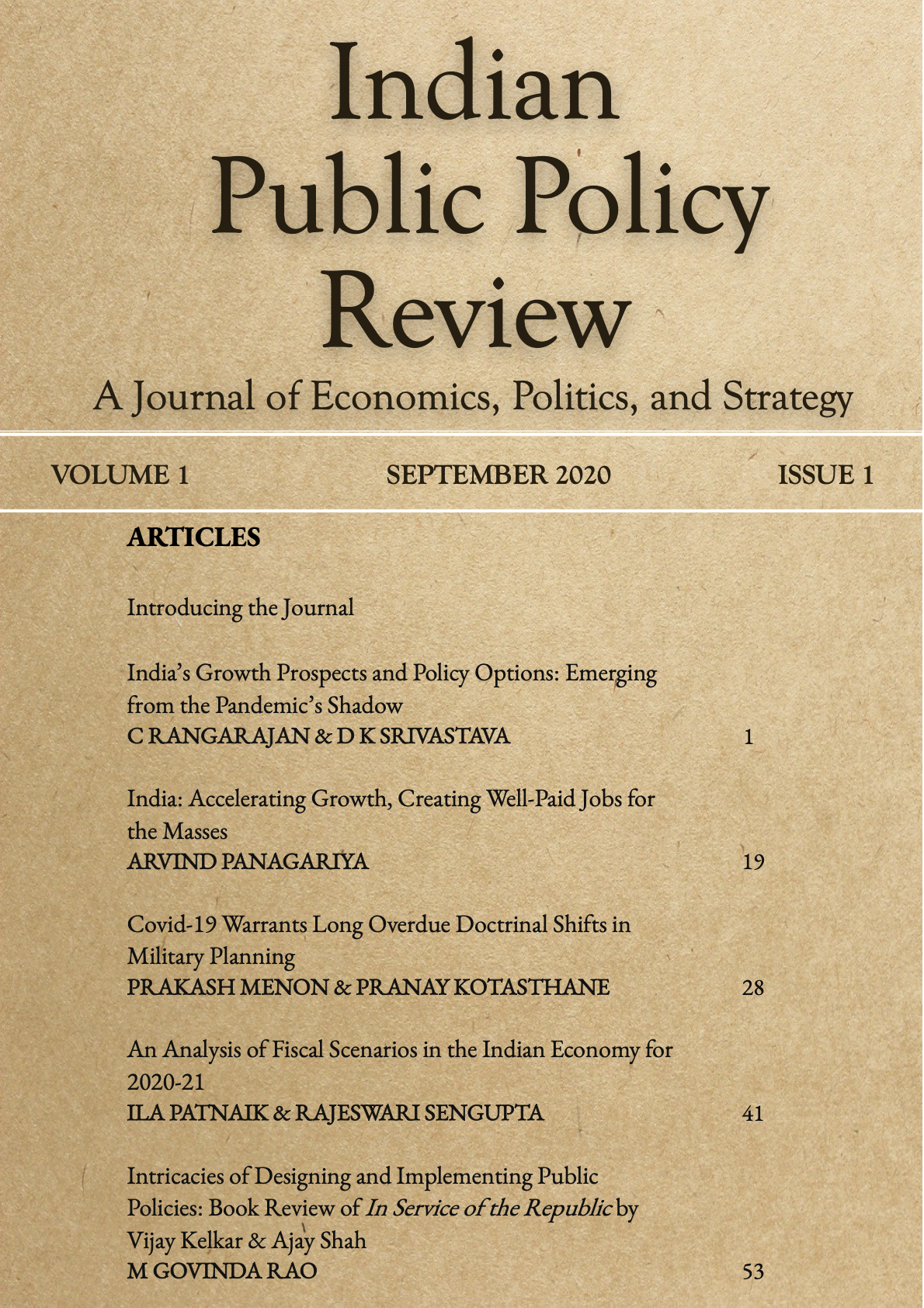 IPPR is a peer-reviewed, bi-monthly, online, and an open-access journal, which will carry original, analytical, policy relevant papers, book reviews, and commentaries, inter alia, Economics, Political Science,  International Relations and Security, Political and Defence Strategy, and Science and Technology Policy.
The current issue has Rangarajan – Srivastava article on the policy options for India to emerge from the pandemic, Panagariya's article listing the reforms needed to achieve a fast pace of industrialisation and accelerate economic growth. Patnaik and Sengupta analyse the impact of the pandemic on India's fiscal situation. Menon and Kotasthane emphasise the need to go beyond discussions on defence expenditure to make strategic shifts in military planning. Govinda Rao reviews the recent book by Kelkar and Shah, In Service of the Republic from the perspective of the role of the State in the market economy.
Full Issue