Vol. 2 No. 1(Jan-Feb) (2021): Indian Public Policy Review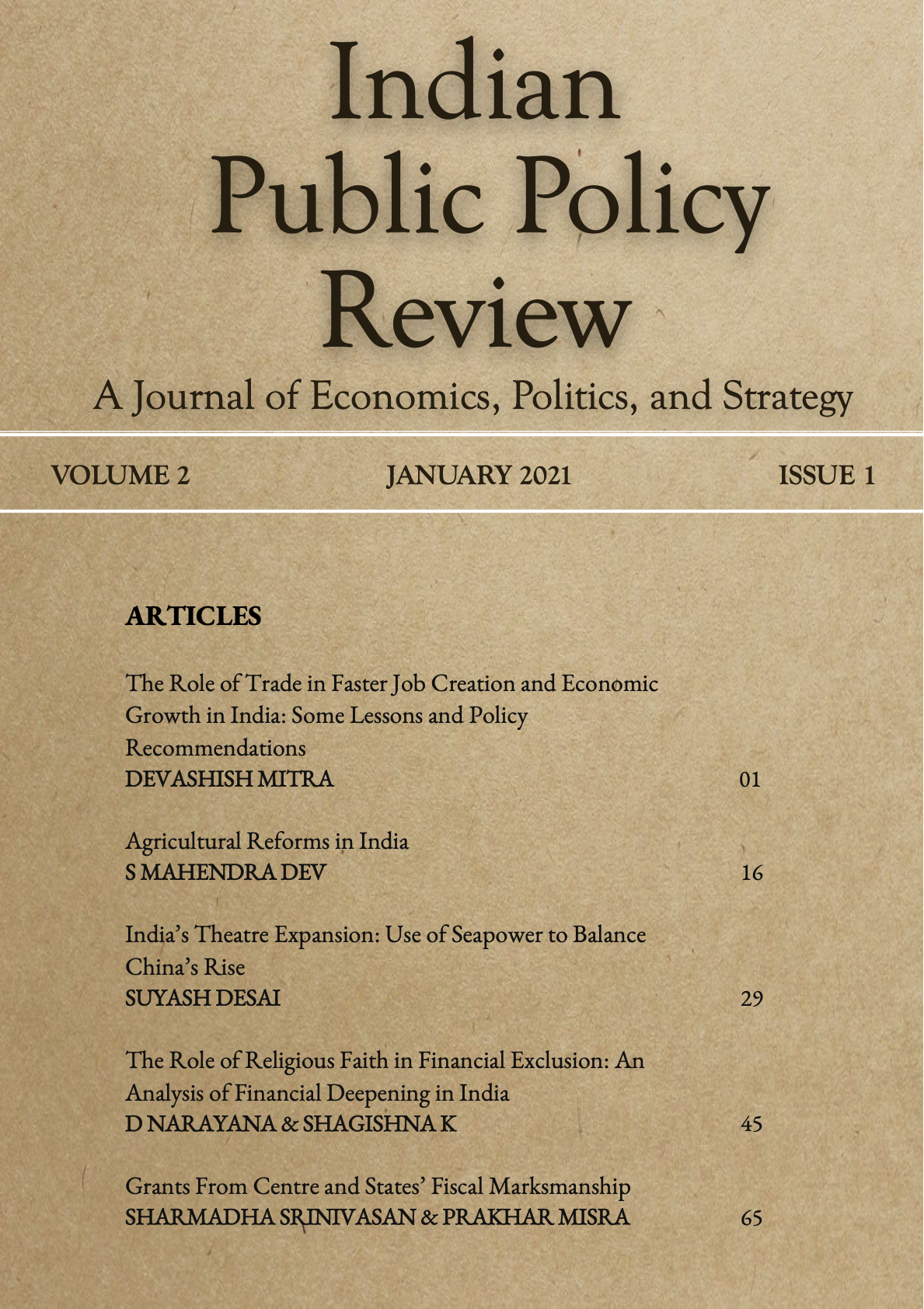 IPPR is a peer-reviewed, bi-monthly, online and an open-access journal, which will carry original, analytical, policy relevant papers, book reviews, and commentaries, inter alia, Economics, Political Science, International Relations and Security, Political and Defence Strategy, and Science and Technology Policy.
In this issue, Devashish Mitra explores the role of trade in faster job creation and economic growth in India and provides policy recommendations to facilitate this. S Mahendra Dev's article examines the recent agricultural laws and its impact on farmers' income, while suggesting further reforms required in the sector. Suyash Desai's paper argues that the development and demonstration of maritime power affords India the best way of managing China in the Indo-Pacific region. D Narayana and Shagishna K analyse the role of religious faith in financial exclusion in India. Finally, Sharmadha Srinivasan and Prakhar Misra aim to establish  the issues with fiscal marksmanship of states' revenue budgets.
Full Issue