Vol. 2 No. 3 (May-Jun) (2021): Indian Public Policy Review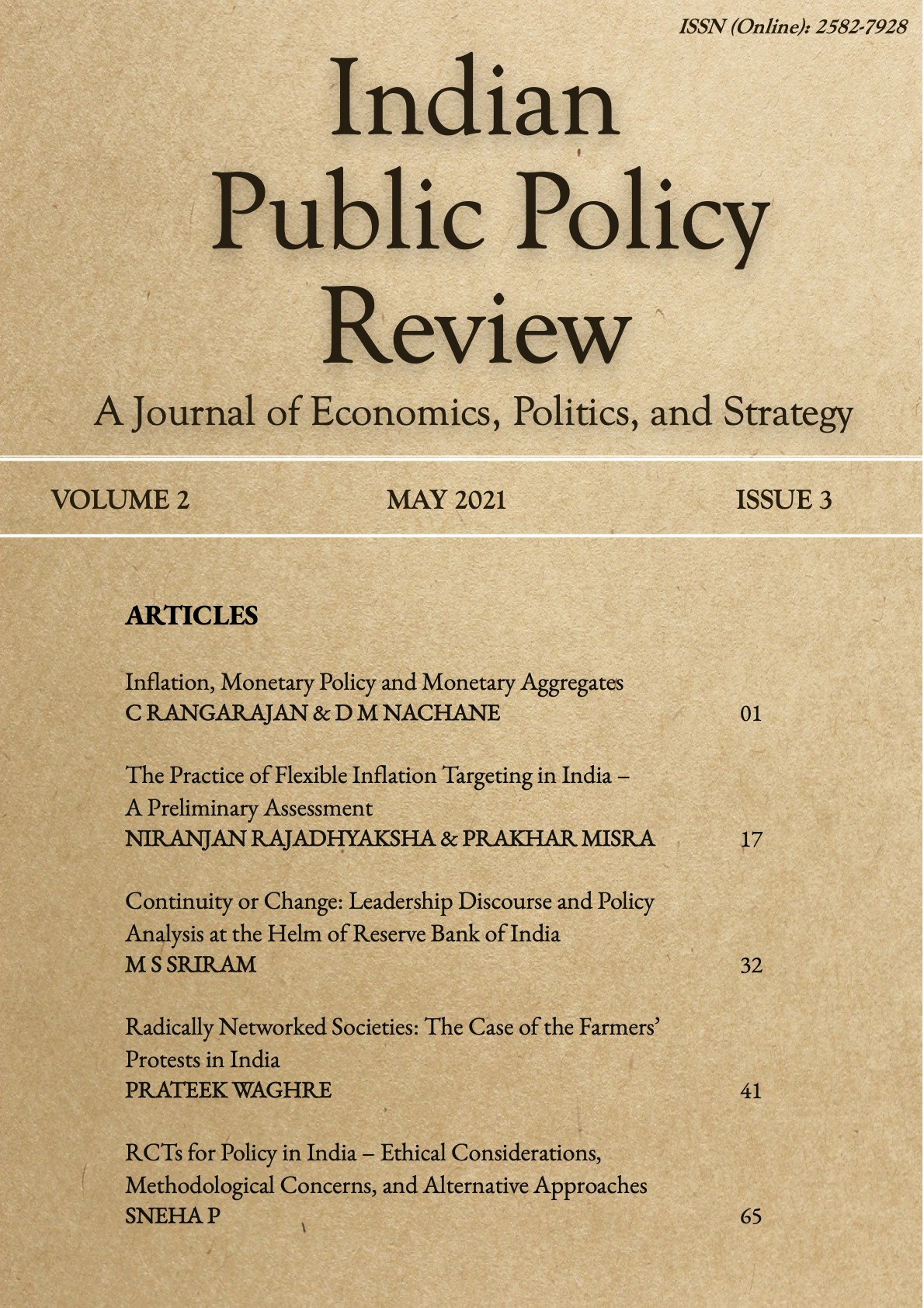 IPPR is a peer-reviewed, bi-monthly, online and an open-access journal, which will carry original, analytical, policy relevant papers, book reviews, and commentaries, inter alia, Economics, Political Science, International Relations and Security, Political and Defence Strategy, and Science and Technology Policy.
In this issue, C Rangarajan and D M Nachane examine the role of monetary aggregates in the determination of inflation, which has important implications for monetary policy. In their paper, Niranjan Rajadhyaksha and Prakhar Misra examine how the new flexible inflation targeting framework has worked in practice in India, five years after it was introduced. The paper by M S Sriram scrutinises the speeches delivered by RBI leadership and examines the policy discourse to understand the elements of continuity and change. Prateek Waghre analyses India's ongoing farmer protests movement through the lens of the Radically Networked Societies (RNS) framework. Finally, Sneha P describes the various ethical and methodological considerations when choosing to adopt RCTs for policy decisions in the Indian context. 
Full Issue