Vol. 1 No. 2(Nov-Dec) (2020): Indian Public Policy Review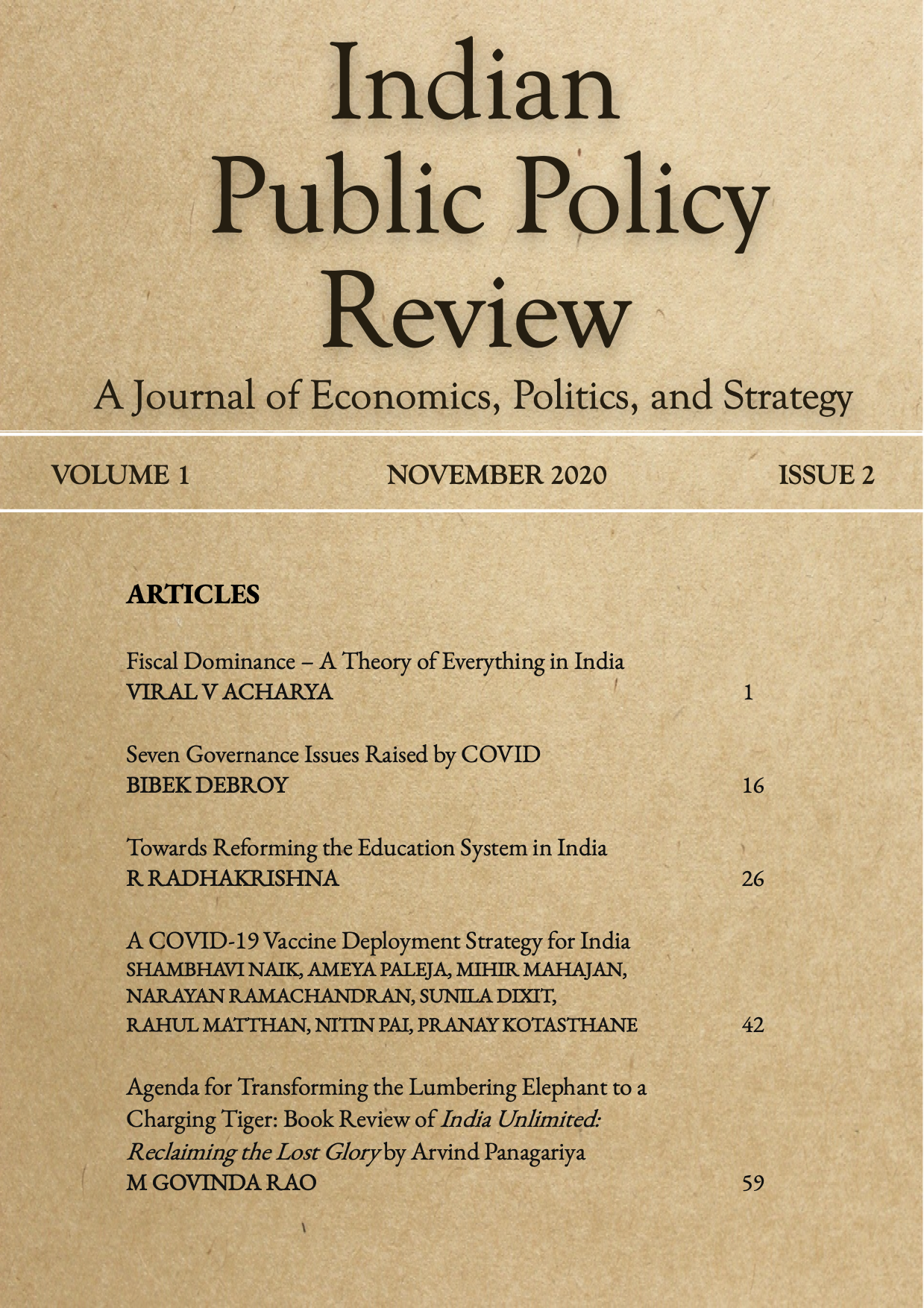 IPPR is a peer-reviewed, bi-monthly, online and an open-access journal, which will carry original, analytical, policy relevant papers, book reviews, and commentaries, inter alia, Economics, Political Science, International Relations and Security, Political and Defence Strategy, and Science and Technology Policy.
The current issue has an article by Viral Acharya on the impact of fiscal dominance on financial stability, monetary policy, and the economy. Bibek Debroy's article outlines the Constitutional and governance issues to prepare the country for emergencies like the pandemic in the future. The performance of the Indian education system in its entirety is scrutinised in an article by R. Radhakrishna.  The article on vaccination strategy by Shambhavi Naik et al. proposes a plan to vaccinate 80% of India's population by December 2021. Govinda Rao reviews "India Unlimited: Reclaiming the Lost Glory" by Arvind Panagariya. 


Full Issue